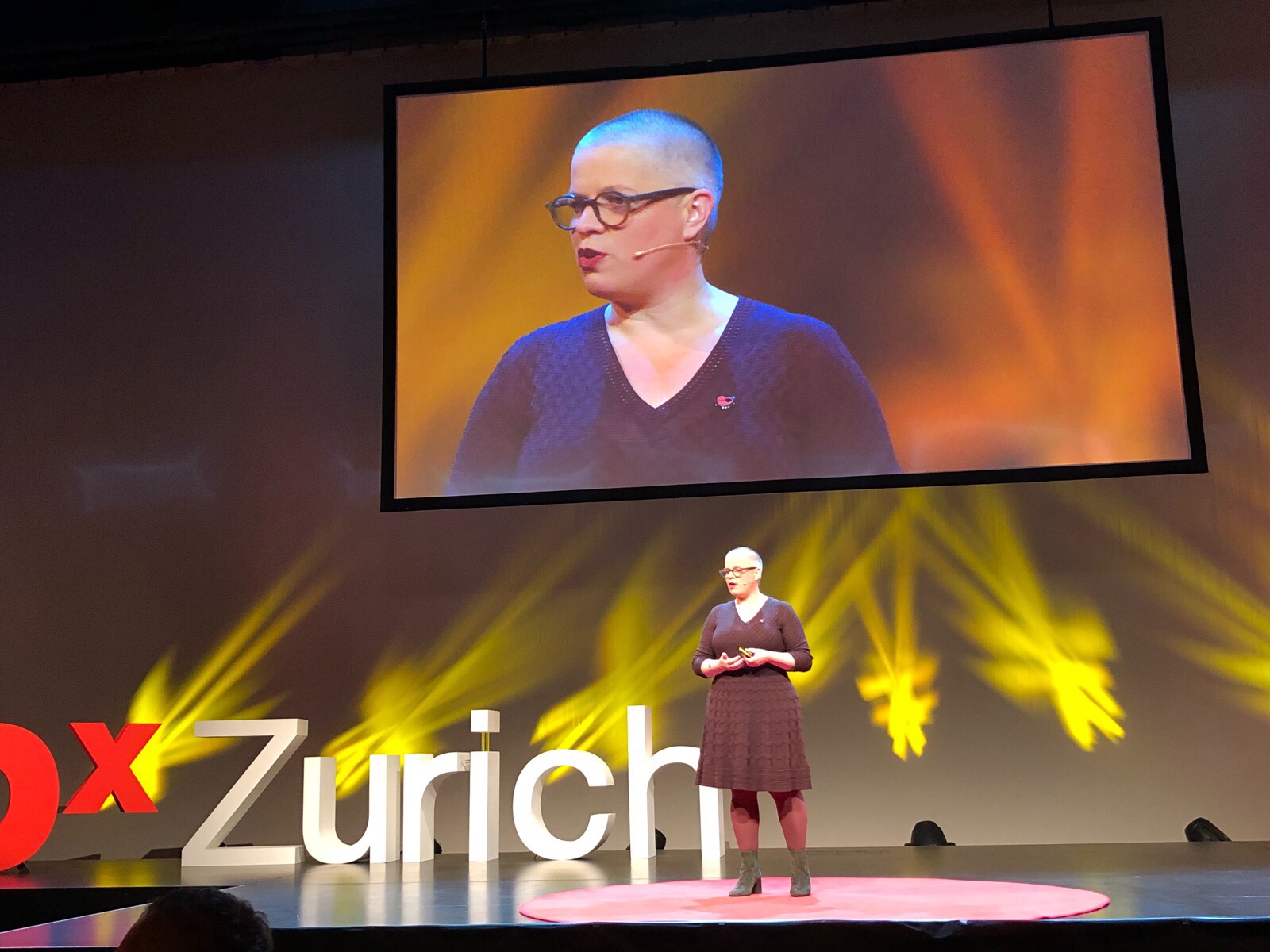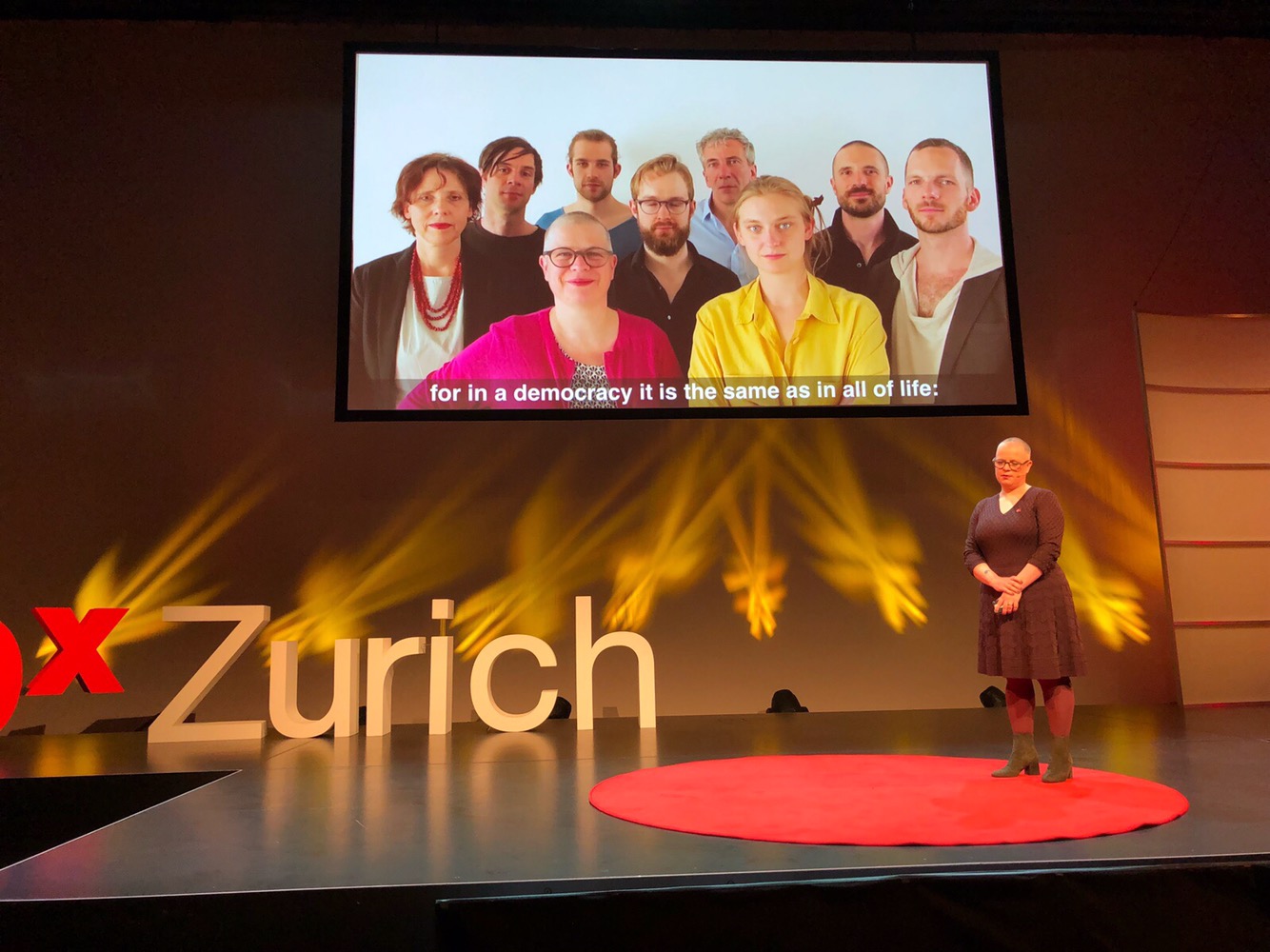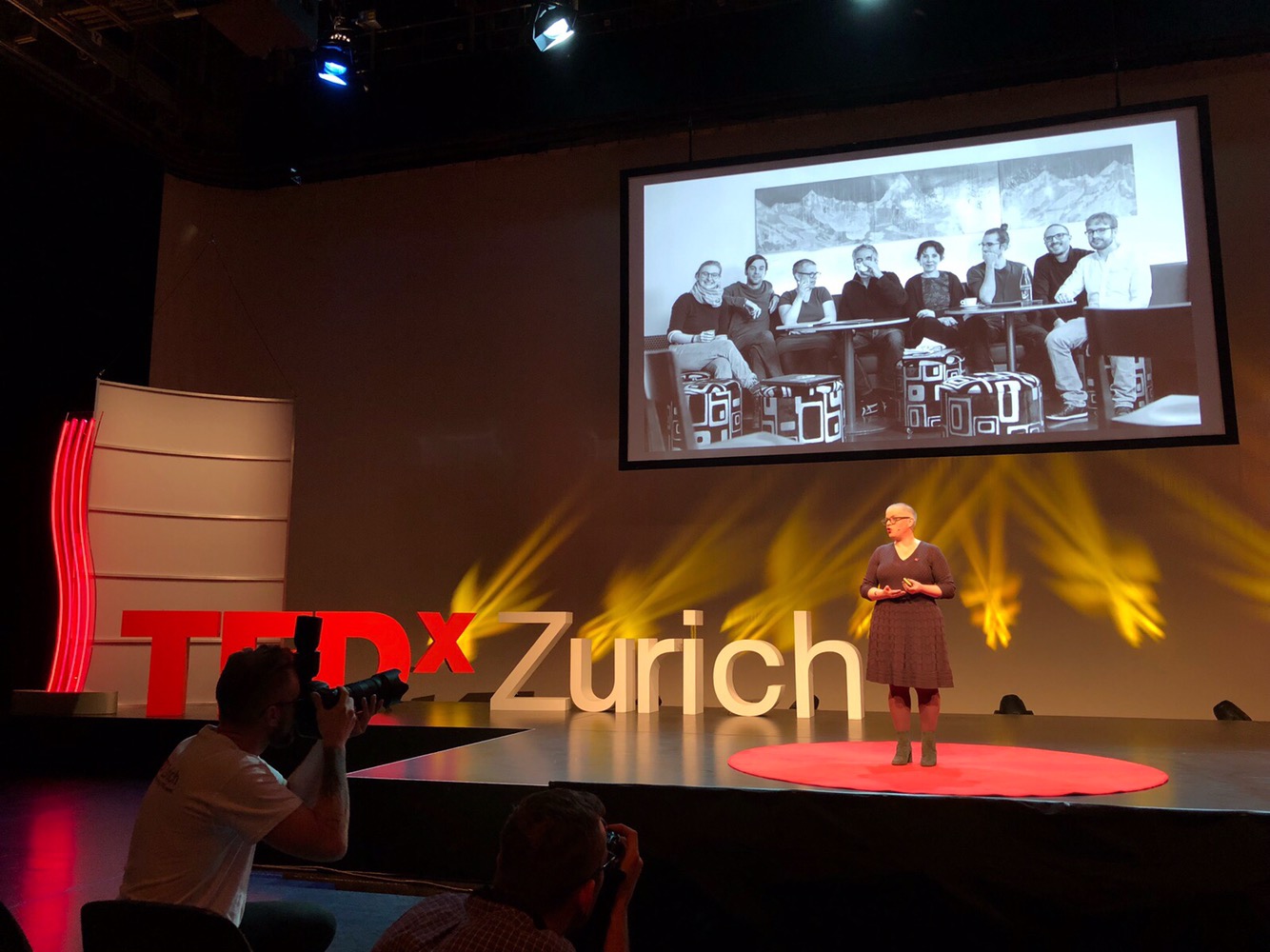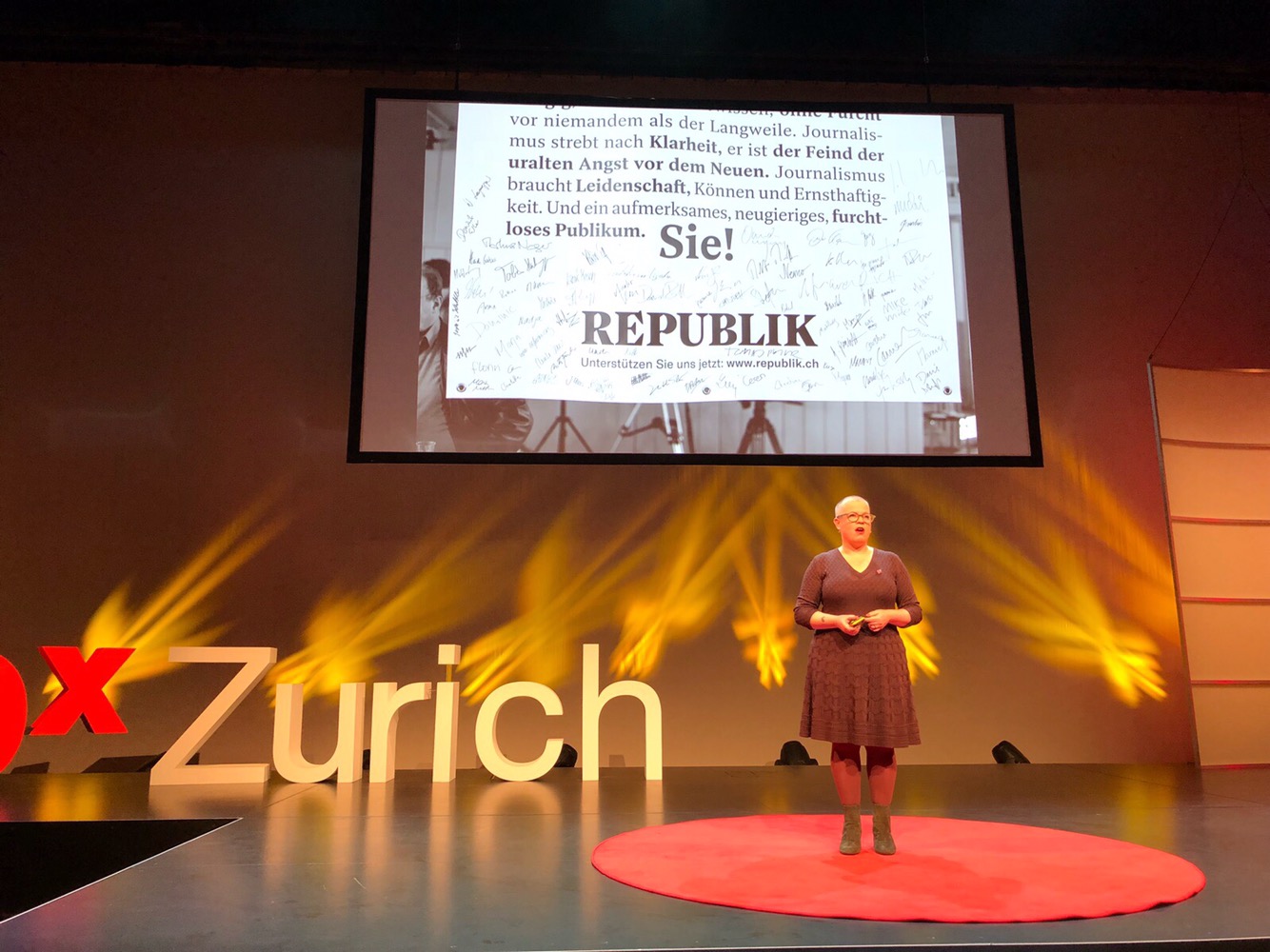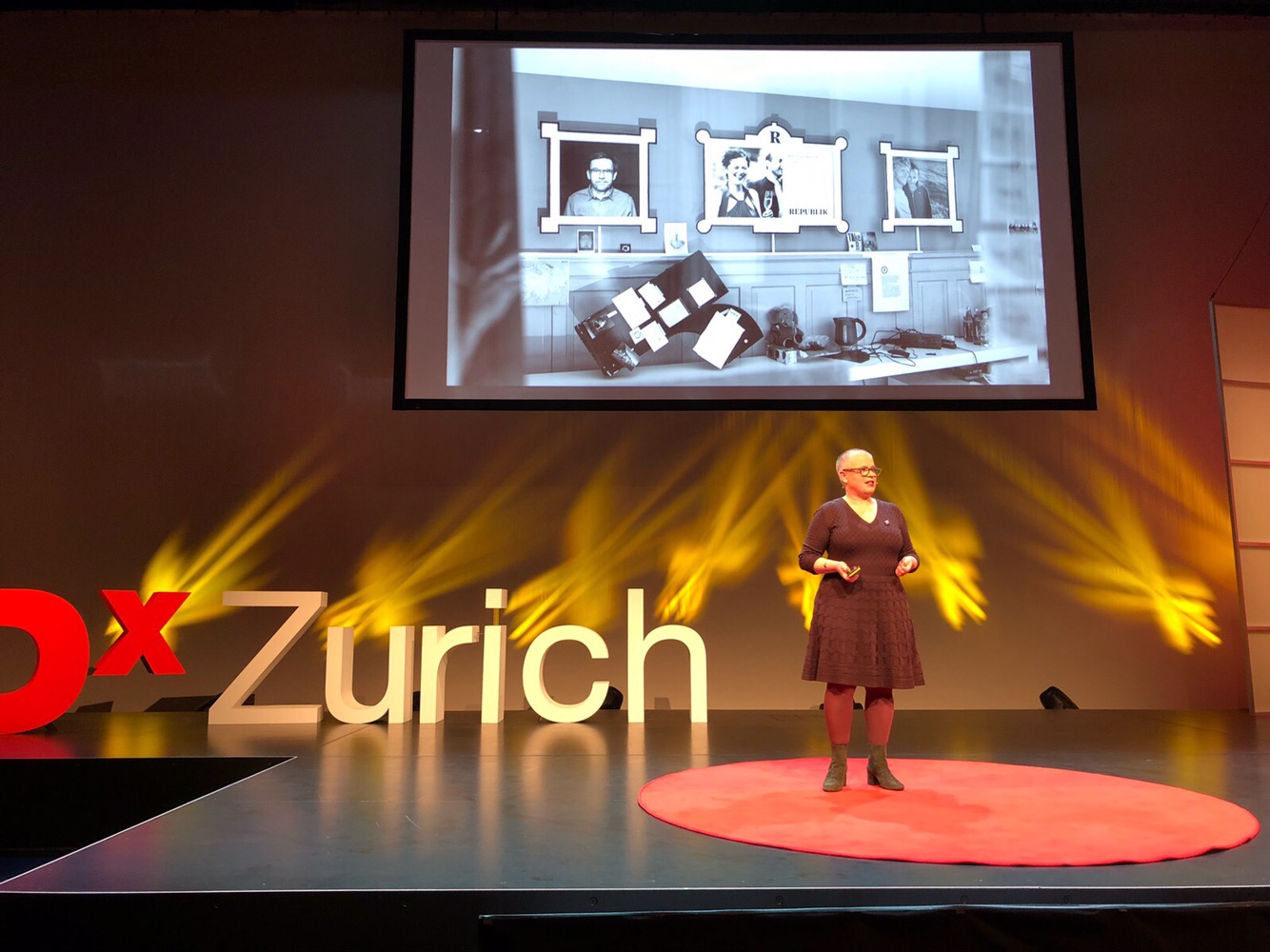 Picture a tiny campus on the countryside with about 300 students, cows walking slowly across the schoolyard (yes, seriously). That is my highschool in a small town in Switzerland, in 1988. This senior I admire walks up to me, and she says: «Hey, I have read some of your stories, you seem to have good ideas. Would you like to take over from me as the editor-in-chief of the school newspaper?»
I was like: Are you kidding? Of course! In no time, I was able to learn everything about the value creation chain of a product, the first in a series of amazing and challenging entrepreneurial experiences in my life.
Do you know what the single best thing about a school newspaper is? It is that you really, really know your readers, students and teachers alike. You meet them every day. They tell you what bothers them, what gives them sleepless nights, what needs to change. You sell them the paper personally, putting it into their hands on the school yard, taking their money, looking them in the eyes. This experience shaped my understanding of journalism and entrepreneurship more than anything else.
I did not pursue a career in journalism, because my calling was to start and build up a company that helps others create unique and great ideas and implement them, but I watched from afar how media developed in the last 25 years, and this development often gave me pause.
So I did not have to think very long when about two years ago, two of the most renowned Swiss journalists who were discussing to create a new digital magazine approached me. They were looking for someone to join the team to help them with idea finding and collaboration skills.
Over the course of our first meetings I started to grasp the set of problems that make it impossible for journalists in many media companies today to do the job they would really, really love to do well: informing their audience about issues that are important. Here are three of those problems
Problem number 1: Publishers are cutting funds for journalists and journalism every year, closing regional titles or pooling editorial teams across different regions. This leads to a substantial lack of media diversity, which means that some people can literally just get information from one provider, no matter what they read. Cutting resources also leads to a drastic lack of time for journalists, which means that they can not spend the time needed to research and deliver outstanding stories.
Problem number 2: More and more media are either bought by or funded by people with a specific political agenda, influencing the editorial team into the direction of that agenda, creating a journalism that is mostly looking at the world from a single perspective.
Problem number 3: Media companies today, more than ever, are in business with the advertisers, and thanks to the endless options of measuring behaviour of "consumers" online, content can be "optimized" to make more people click on it, or for people to read content that they think is journalism but is, infact, advertisement or paid content disguised as journalism.
All these problems (and some more) lead to journalism that is no longer doing what it is first and foremost supposed to do, namely providing citizens with unbiased information. To quote the character McKenzie McKale from the series «The Newsroom»: "There is nothing more important in a democracy than a well-informed electorate». In Switzerland, it is even more important, because we do not "just" elect our politicians, we actually vote on important issues directly as citizens several times a year.
Our complex world calls more than ever for outstanding and independent journalism: There was never so much need for orientation in a sea of noise, there were never so many interesting and important topics to cover and explore and so many incredible possibilities to deliver content in an informative as well as interesting way!
It is not really journalism itself that is having a crisis, it is the business model of large publishing companies that is no longer functioning. It has become a system that does not allow journalists to do their job properly.
So we decided to create a new company that would allow for truly independent journalism, accountable only to its readers.
What does that mean? It means putting journalism at center stage, and it means putting the readers at center stage, and cutting out everything else.
This requires making sure that journalists work in an environment that gives them the freedom, time and agency to do their job well. And to make sure that readers know that what they are getting from these journalists has no intermediate: No advertisers to make happy, no third interests to cover. An environment in which journalists are only accountable to their readers, their conscience and professional ethos.
The truth is that this kind of journalism cannot be free of charge. If there is no intermediate between the journalist and the reader, the reader has to pick up the bill. This is the only way to make sure that the reader gets journalism that is truly independent.
If journalists try to create a great magazine on their own, they have a journalist's perspective. If business people want to create a new digital magazine, they have a business perspective. If IT developers create a platform for awesome digital journalism, they will have a developers perspective.
But if all of them do it together from the beginning, they need to understand each other's thinking, universes and positions and find unique solutions together. That is why from the beginning, the founding team of our company was composed of journalists, business people and IT specialists, all working closely together, all on eye level, all with a clear and common purpose.
We also wanted to integrate the people who know best what needs to be improved in Switzerland for journalists to do their job well.
We invited people working at many different media companies in Switzerland to join the conversation early. We all met, for more than a year, every second week over wine and dinner to discuss the best way to create our media company. Up to 80 people, many of them journalists, who never spoke a word to the outside about these gatherings, because that would have been the end of the idea. We trusted (and still trust) that sharing our ideas and insights will improve them. We want to share our insights with others in the media landscape, because there should be many more media companies who are interested in being in a relationship with their audiences directly.
In the same collaborative way we created our manifesto for journalism as we all think it should be. It is the manifesto for everyone involved in our venture, but at the same time, we are sure that most journalists everywhere agree with its content.
Creating the manifesto with all the different people involved in our cause helped us identify what we would be focusing on, what bound us together, what our mission is and how we will connect to our future readers. Here it is, spoken by the founding team.
We named our future digital magazine «Republik» Res Publica means «the common good» or «the public affair». We want to reclaim the common good, the public affair, make sure that people talk about things that are important to all of us as a society and help reclaim the things that we must take care of together.
It felt good to reclaim the word «republican» and to give it back its original meaning in a world in which it had become a mere shadow of its former self.
To make sure that we have a structure that can actually accomplish what we want – reader centered journalism – we worked very hard at creating a unique and at the same time simple model.
Our structure has two sides: The cooperative "Project R" is a not for profit organisation with the goal to strengthen democracy by developing new media projects that are of true value to the citizens in a democracy. It shares its knowledge, work and insights in an open source manner with everyone who is interested in that cause.
«Republik» on the other hand has only one mission: To DO great journalism that is in business with its readers. As powerful as possible, as small as necessary, able to become profitable within a reasonable amount of time. We will publish only one to three stories per day, and focus on the big debates that are crucial for our society and for citizens with a global mindset in the years to come. We also want to have an ongoing dialoge with our readers about our work and spend much time debating with them online and at live events.
It is journalist's job to invest as much time as necessary into a story to make it understandable to a reader in much less time than the journalist needed to research and write it. As Constantin, one of the journalist founders, puts it: «It's the journalists who have to suffer, not the readers!»
We needed to explain the urgency of the problem set I described earlier and the necessity for readers to pick up the bill. We did not want consumers, we wanted people who really, really cared about our mission to give journalism back its important role as fourth estate in a democracy to be the first members of our community.
How do you convince future readers to become active and spend money to get independent journalism when online offers being mostly free? We decided to do a crowdfunding to convince at least 3'000 people of our cause. Each person who pays the membership fee of 240 Swiss Francs per year owns a part of Republik, because their contribution is pooled in the cooperative who owns about 45% of the digital magazine. All of them are now our publishers, and take great pride in that.
Instead of the five weeks we thought we would need to get 3'000 members, we reached our crowdfunding goal within just seven hours. The next day, we had already reached 10'000 members (which equals 2.4 Million Swiss Francs). It was the largest crowdfunding for a media venture ever, worldwide.
It was overwhelmingly clear that our passion to find a new and functioning business model to provide outstanding journalism was contagious and that people agreed with our assessment of the problem and saw the necessity of being part of the solution.
Many of the almost 14'000 people who participated in the crowdfunding have shared a statement and a picure on our community wall, becoming avid ambassadors for the cause, helping us to find additional members.
Our break even point is at 22'000 members. If we have a stable readership at this level or higher, «Republik» will be truly and uniquely funded by its readers and will sustain itself.
We are now in the process of preparing our launch, which will happen in January 2018. From the founding team we have grown into a (BILD) team of more than 20 people who are working on making our idea a reality.
The largest part of this team are journalists, or, as we like to call them, the «expedition team into reality». This very diverse team of women and men of different ages and with different political standpoints is working very hard on their first stories to provide content that will make a true difference in the vast sea of media noise and distractions that we all experience today. They are debating about stories every day, identifying the most relevant ones.
Everyone on our team is creating the digital presence of «Republik» together. Developers, designers, business people, founders, editors, community developers come together to fulfil our promise. There is no boss saying how it should be. Or rather, there are now already 14'500 bosses, and counting; Our publishers are watching us as we work on fulfilling our promise, and we know exactly who we are working for.
There are important developments and challenges ahead in many areas that concern all of us, in every corner of this planet. We live in a complex, ever changing, networked world, and many of those challenges we can only solve together. Good journalism can help us understand these issues and help us come to better decisions and solutions.
It took courage to start something new and to rethink a system that no longer works. What motivates us is that we are not alone trying to create sustainable reader-funded journalism. There are several projects that started before us or are just starting now, such as «De Correspondent» in the Netherlands or «reporter» in Luxembourg.
Also big newspapers such as the Guardian or the New York Times have seen a substantial increase in paid subscriptions in the current political climate.
Join the movement and create models that put the audience at the center of your activities and allow journalists to work truly independently. The time is ready for more of us.